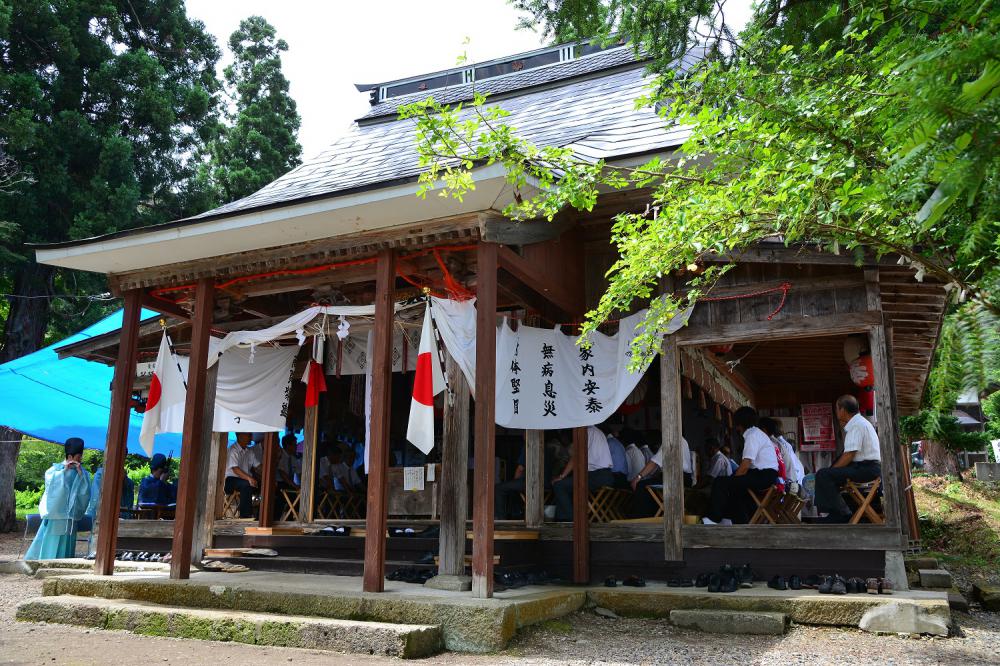 The Nihon Geinou Shrine, located on the premises of Atago Shrine, will be holding its yearly festival and Tamagaki Fence Unveiling Ceremony on 18th June 2023 (Sunday).
Kimura Tosuke, an art dealer from Yonezawa who set up the Hagurodou art gallery in Tokyo in 1936, believed in using the arts to connect with the future, and that a shrine needed to be constructed in Yonezawa not only for that purpose, but for those who share the same beliefs as well. Ban Junzaburo, a fellow Yonezawa-born talent, echoed his sentiments and in 1976, they established the Nihon Geinou Shrine in the Atago Shrine's premises which overlooks the streets of Yonezawa city.
This was the same shrine where Uesugi Yozan himself once performed a rain dance. Befitting its creators' sentiments, the Nihon Geinou Shrine's name means "Japanese Arts Shrine".
Tamagaki Fence Unveiling Ceremony

Date: 18th June 2023 (Sunday)
Time: 10:00 am
The festival, consisting of a cleansing ritual, will begin after the Unveiling Ceremony concludes.
Venue
Atago Shrine
1479-1 Toyama-machi, Yonezawa-shi, Yamagata
TEL: 0238-23-3268